Sputtering & Cathodic Arc Targets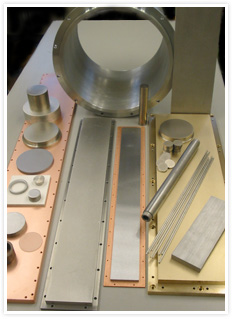 Sputtering Targets For All shapes and Forms
Many companies turn to Sophisticated Alloys for sputtering targets and cathodic arc targets because they consider us the "one-stop-shop" they trust to provide high purity materials that meet their exacting specifications.
Because all of our alloys are made in house in one of our many vacuum induction systems, we can formulate the exact alloy you need for your physical deposition requirement. A full analytic capability ensures that your product will meet your composition and purity requirements. We offer a full range of post-melt processing and complete machining capability so we can deliver your cathodic arc or sputtering target in whatever shape you desire in whatever quantity you need whether that's a one-off target or production quantities.
For target assemblies requiring bonding we offer both indium and elastomeric bonds. Expedited services are also available.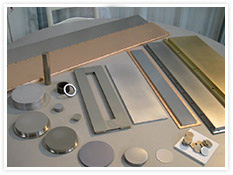 Simplify Your Supply Chain
We think of Sophisticated Alloys as a "mini mill". We not only melt your material, we can also HIP, roll, extrude, heat treat and machine the material we produce for you. Why not simplify your supply chain and save yourself some time and money?
Vacuum melted alloy targets
Ceramic targets
Alloy Applications
Wear Resistant Coatings
Decorative Coatings
Disk Drive Media & Heads
Optical Coatings
Solar Cells
Thin Film Devices